"Space is the Place" ― Sun Ra
*
The
Greenbridge
Space -variably referred to as "Analog Countercultural", "Luddite's Revenge" or simply "The Space"- is an intimate, accessible, functional performance & hosting space located in
Trikala
(central Greece), which aims to appeal in equal mesaure to artistic hackers, and artists with a hacker mindset! It consists of two levels:
- a 50m2 ground floor performance space, which contains an _implied_ stage, a couple of sofas, a kitchenette, a bathroom, and an assortment of musical instruments, including a piano, an acoustic guitar, a darbuka, a trombone, a melodica, a ukulele, a duduk and a trumpet.

- a 45m2 first floor hosting space with a private bedroom, a bathroom and a mini lounge.
We welcome applications for
visitor
and
resident
types of stay:
Residents
Residents @ Analog Countercultural are key contributors to the success of the space's mission! They are typically hosted for a period of one to three months, and help out the Greenbridge team curate, organise and actualise events, as well as manage practical matters of the Greenbridge Space. We expect that the residents will be engaged for ~10-15 hours/week on average in relation to Greenbridge activities.
Amenities include:
- Accommodation in a private room @ Luddite's Revenge
- Physical participation in Greenbridge's cybersecurity
mentorship
program, which for the remaining (~40) participants is only available digitally
- The possibility for residents with active interest in music to play DJ sets once a week at a local rock bar with which we have excellent chemistry
- Internet Connection
Ideally, residents should have the following traits:
- Artistic tendencies, with a soft spot for music
- Genuine interest in information security
- Willingness to occasionally share the space with
guest artists
- A remote work contract or, alternatively, sufficient own funds while hosted @ Greenbridge
- Interest in Animal Welfare issues
Although we are open to welcoming solo residents, our preference is to have two people @ each residency (can be either friends or a couple).
There is no set cost to participate in our residency program but we strongly encourage a generous donation. We are happy to discuss this and agree on something that works, depending on your financial circumstances.
To apply for a resident stay, please drop us an e-mail explaining why you'd like to stay with us and which your preferred dates are. If you have an online profile somewhere, kindly send us the link.
Visitors
Analog Countercultural can host up to four visitors, in the mini lounge area upstairs and the ground floor. Please be aware that you will be sharing the space with our beloved resident(s). While we are open to all types of visitors, in order to stick close to our mission, we are particularly interested in hosting:
- Travelling artists and performers: vagabond musicians, traveling theatrical troupes, performance artists,
poets
, illusionists, clowns, stand up comedians, mimes, puppeteers, ventriloquists, magicians, spoken word artists, dancers, preachers or other associated lifeforms.
- Computer Geeks: Linux geeks,
ex-priests
, Open Source supporters,
anonymity
& privacy zealots,
obscure
operating system afficionados,
culture jammers
, arduino enthusiasts, ham radio hobbyists,
control evaders
, cryptographers, blockchain engineers,
digital rights
warriors,
seekers
, cryptanalysts,
OpenBSD
evangelists, digital
media artists
, explorers of
esoteric languages
,
context hackers
, network architects,
trolls
, or
hard science fiction
writers.
- Vegans, Vegetarians & Animal welfare Activists.
-
Effective Altruists
.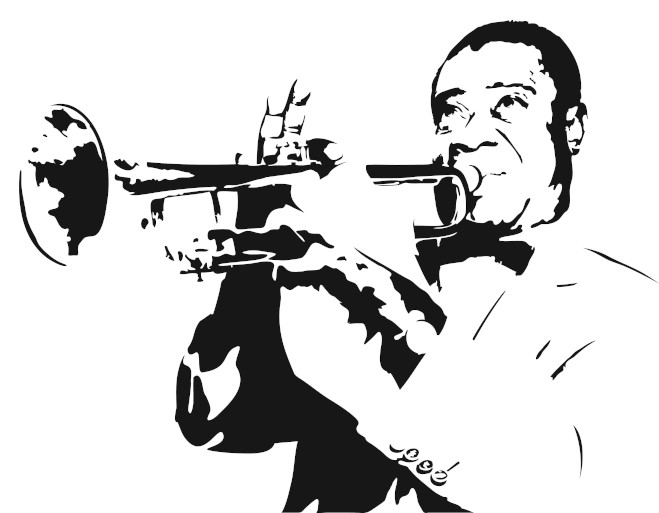 Before sending us a message, please consider the following:
- Visitors are welcome for a maximum stay of three nights.
- During their stay, visitors need do one of the following:
+ Either stage a short
performance
+ Or host a vegetarian dinner party!
To stay with us as a visitor, please drop us an e-mail introducing yourself, stating what you would like to do here, and what your preferred dates are. If you have an online profile or website, kindly send us the link.
Performances @ Luddite's Revenge
The Greenbridge Space is open to all types of performances. A few things to consider:
- We don't care whether you are a "
good
" artist. By taking the stage and exposing yourself, you have already more than earned our respect and admiration.
- The performance space is
small
, particularly at the width which only measures 3.5m. There is no clearly defined stage, just an
empty space
which can function as a stage.
- The performance space is analog only. This means: no amplifiers, pedals, consoles, speakers, nada. We don't even have microphones! This is a very conscious choice and has nothing to do with lack of budget or snobbism (well, maybe a little bit). The intention here is to strip all unnecessary components off a performance and seek the elusive, kantian
thing in itself
in this context. Just joking! Not! Don't worry, we do have power, as well as a simple lights setup.
The Kant reference is meant to be a joke, but the fact of the matter is that the Greenbridge space is, indeed, only analog. If you are a metal/punk musician, wondering if it is even possible for acoustic music to be extreme or cathartic, check out Today is the Day's
temple of the mourning star
. And when you are done, come play an acoustic set @ our space. You are welcome.
- You will be performing to a small but warm audience of no more than 25 people.
- All performances @ Analog Countercultural are held strictly on a donation basis.
*
That's all for now friends! We look forward to
hearing
from you.